Family Basic Semi Cassette Retractable Awning
A classic of the series, the Family Basic Retractable Awning utilises the best technology and getting the maximum use out of outdoor spaces.
The Family Basic retractable awning combines a stylish design with high quality materials and sleek construction, with max. 11m width and max. 4m extension, this design is suitable for any area.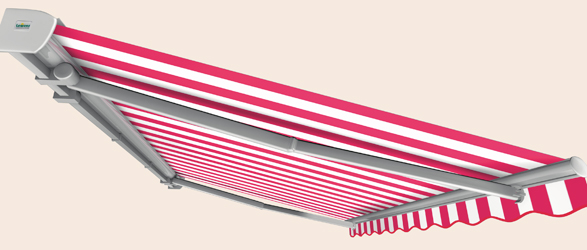 FAMILY BASIC RETRACTABLE AWNING FEATURES
Fabric cover shell
The optional fabric cover shell offers an elegant solution for concealing the fabric roller.
Front profile bracket
Joins the arms securely to the front profile and permits adjustment of the angle.
Arm bracket
Reliable and secure, the arm bracket is made from high-strength aluminium alloy. Its round design matches the contour of the fabric cover shell. Upper arm fork is forged aluminium.

Hinged arm joint
The plastic-coated double cables are designed for an extremely long service life:
– no soiling of the greased cables caused by exposure to the environment
– arm profile and cables of the same colour
The extremely high spring tension of the hinged arms ensures a superbly taut sit of the fabric. No resting of the awning cloth on the arm joints. Hinged arm joints feature a pin made of high-grade steel
FAMILY BASIC RETRACTABLE AWNING INSTALLATION OPTIONS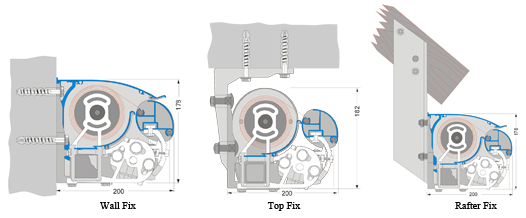 TECHNICAL DATA
| | |
| --- | --- |
| DRIVE | Motorised or manual operation |
| SENSORS | All weather sensors – sun, rain, wind, temperature, timer |
| FRAME COLOURS | White or custom Dulux powder coat finish |
| AWNING FABRICS | Acrylic or polyester canvas or sunscreen mesh |
| VALANCE | Straight or wavy (optional) |
| WIDTH | 3m – 11m |
| Extension (arm lengths) | 2.0m / 2.5m / 3.0m / 3.5m / 4.0m |
| PROFILES | High Grade Extruded Aliminium |
| FIXINGS | Stainless steel nuts, bolts and pins |
| ARM | High tension triple spring arm system with PVC coated stainless steel cables |
CONTROL ACCESSORIES

Fabrics & Colours
Letom – Awning Fabrics

LETOM – 100% solution dyed polyester spun touch fabric, woven and finished with UV protection, water repellency and flame retardant (upon request) qualities offering the perfect in-house solution for your needs.
---
Docril – Acrylic Awning Fabrics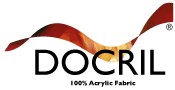 With over 40 colour options, the Docril Collection presents you with a range of contemporary and traditional designs that will complement any home while providing protection from the sun.
Docril fabrics utilise the most advanced fabric treatments to ensure superior protection from the harsh Australian climates and to maximize longevity. With a Polyurethane and Teflon water resistant finish your Docril blinds will maintain their stylish look for years to come.
---
Dickson – Awning Fabrics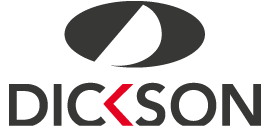 A leading French manufacturer of acrylic fabrics providing a selection of over 80 vibrant plain and pattern fabrics to select from. The fabrics have been treated with Sunacryl and Cleangard which helps them retain their bright colours, resist fading and repel dirt.
Independent testing shows that the Dickson fabric blocks out 99% to 100% of UVB radiation, reduces solar energy received by 70% to 90% and filters sunlight by up to 90%.
The Dickson Sunworker range is a high-tech solar protection screen fabric available in a selection of 25 colours. It is a lightweight polyester based cloth with a plastisol coating that has high resistance to harsh weather conditions, dirt markings and is fire retardant. The UV protection of Sunworker fabrics ranges from 80% to 94% depending on the fabric selected.